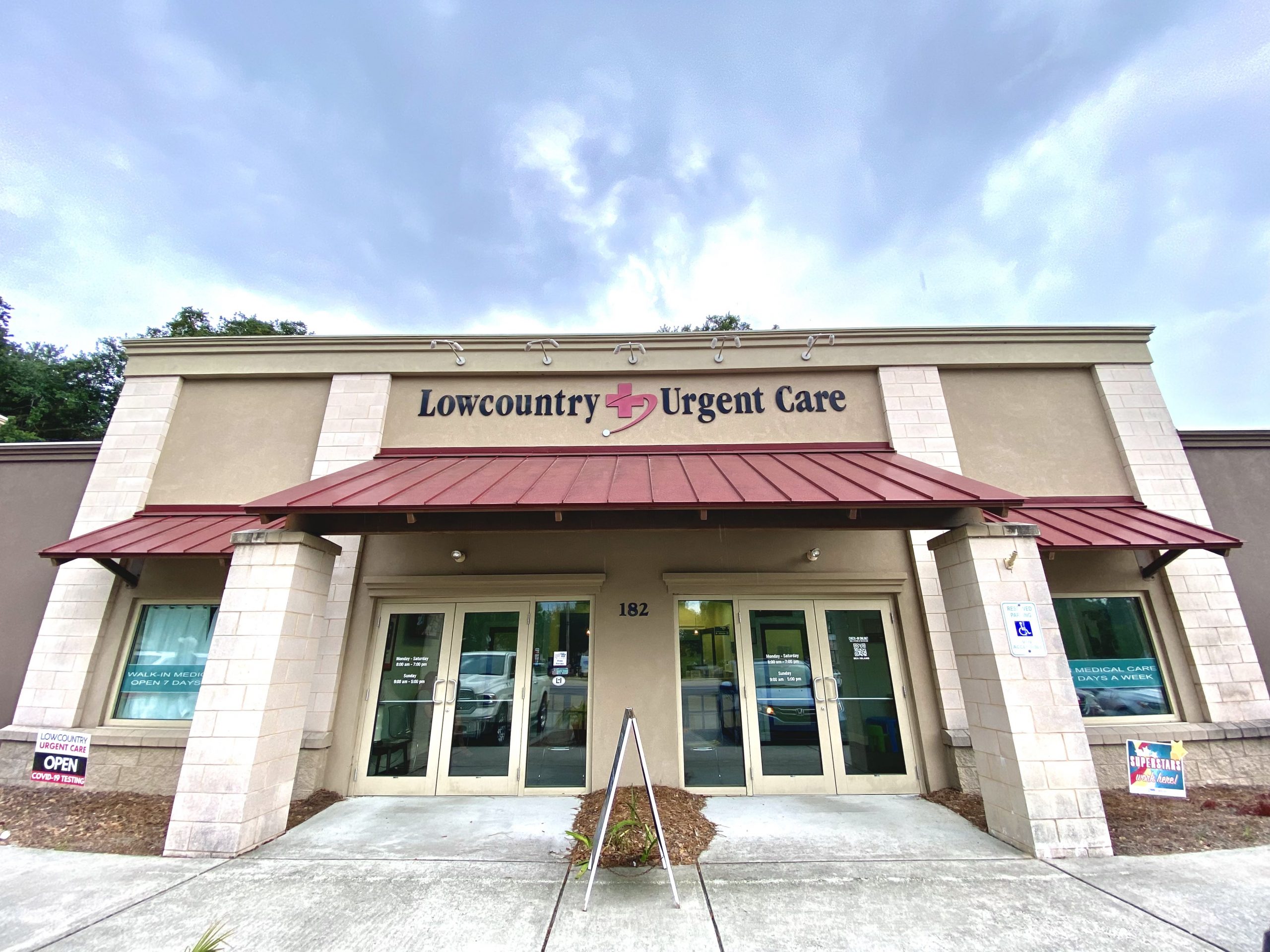 Beaufort – Lady's Island
182 Sea Island Pkwy.
Lady's Island, SC 29907
Hours:
Mon – Sat: 8 a.m. – 7 p.m.
Sun: 9 a.m. – 5 p.m.
Lady's Island
Lady's Island is a beautiful retreat right in Beaufort, South Carolina, in the heart of the Lowcountry. The lush natural scenery and community feel are some of the many reasons Lowcountry Urgent Care is proud to call Lady's Island home. Our excellent staff has strived to provide comprehensive care that exceeds the expectations of the community while keeping costs at an affordable rate. Our low self-pay rates and payment options have given us the opportunity to expand our care from traditional insurance patients to all who may seek medical services. We are happy to be available for the people of Lady's Island and look forward to serving the community for many years!
BEAUFORT - LADY'S ISLAND SERVICES
Sprains
Burns
Flu Shots
Ear and Sinus Infections
Urinary Tract Infections
Rapid in-house drug screenings
DOT Physicals/Exams
Physicals – Sports, School, Work
Lacerations
TB/PPD Skin Tests
Jellyfish and Bee Stings, etc.
On-Site X-Rays
Abrasions / Cuts / Scrapes
Coughs & Colds
Bronchitis
Rashes
DOT Physicals/Exams – Please call ahead to the clinic to ensure a certified provider will be available!